Archive for February 2nd, 2007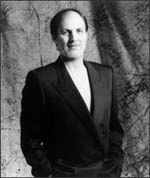 This week, HARLEM is co-hosted by BILLY VERA!!

Billy Vera joins Matt The Cat as HARLEM takes a satellite ride out to Central Avenue in Los Angeles. Jump n' jive at the Dunbar Hotel, The Last Word and Ivie's Chicken Shack as HARLEM features an hour of the best of Los Angeles rhythm & blues from the doo wop harmony of The Medallions and Jesse Belvin to the down-home R&B; of Floyd Dixon and Richard Berry. Billy Vera shares some memorable stories while Matt The Cat screams a lot, this week on HARLEM.

HARLEM airs on the 50s on 5:
Monday 2/5 @ 10am over Roscoe's Chicken & Waffles in Long Beach
Tuesday Night 2/6 @ 9pm over LOS ANGELES
Friday Afternoon 2/9 @ 3pm over Watts
Sunday morning 2/11 @ 8am over Hollywood