Archive for November, 2008
This week's Friday Night Cat Fight takes a song penned by The Crickets' Sonny Curtis and turns it into a rock n' roll anthem. Originally recorded by the post-Buddy Holly Crickets in April of 1959, it was covered twice by Bobby Fuller. I'm putting The Crickets' original up against Bobby Fuller's 2nd version, the one that hit #9 on the pop charts in 1966. Decide for yourselves, Night Prowlers, which one you dig the most and then vote below. Maybe The Clash will make an appearance on next week's Cat Fight….
Click HERE to HEAR this week's Friday Night Cat Fight and VOTE!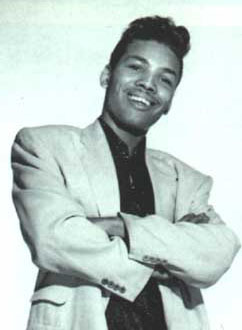 VS

Voice your choice and vote for either Larry Williams OR the Beatles this week in the "World Famous" Friday Night Cat Fight only at mattthecat.com. Click HERE to listen to and vote on the Cat Fight!
This week's Friday Night Cat Fight is a clash of R&B; titans….that crosses the Atlantic!