Archive for January, 2008
The Day The Music Died
February 3rd, 1959
The 50s on 5 commemorates the 49th anniversary of one of saddest events in rock n' roll history; the deaths of Buddy Holly, Ritchie Valens & The Big Bopper. It was a stormy night near Clear Lake, IA when a small charted plane took off carrying the 3 stars, who had just performed as part of the Winter Dance Party tour. The plane crashed and for many this marked the end of the golden age of rock n' roll. This Sunday, February 3rd, the 50s will honor Buddy, Ritchie and J.P. Richardson (The Big Bopper) with hourly tributes to the three. Sunday, all day, on the 50s on 5.
And don't my special tribute on the Night Prowl Show, this Friday, Feb. 1st from 7-11pm ET.
Thanks,
Matt The Cat
Shimmy, Shout, Knock Yo'self OUT….
Jump Blues
On
Harlem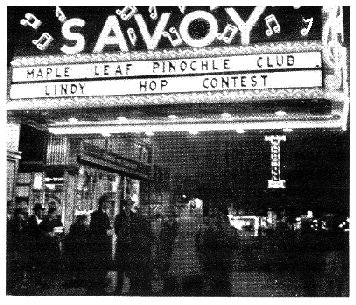 This week, it's a full hour of hand clappin' and foot stomping as HARLEM features nothing but JUMP BLUES. You'll hear jivin' instrumentals by Red Prysock and Tommy Ridgley along with glorious blues shoutin' from Big T Tyler and Rockin' Roy Brown. Prepare to Lindy Hop til you drop with Matt The Cat, this week on HARLEM.
Harlem Airs on The 50s on 5:
Monday 1/28 @ 1pm over NYC
Tusday 1/29 @ 9pm PST / Midnight EST
Friday 2/1 @ 6pm over Baltimore
Sunady 2/3 @ 11am over Philly
-MTC
CHUCK BERRY
Demos & Rarities
He's always been one of the building blocks of rock n' roll; writing his own material and inspiring generations with his groundbreaking guitar work. This week, Matt The Cat digs into Chuck Berry's creative process as we present some of Chuck's early demos for the songs that would make him famous. We'll hear early versions of "Rock And Roll Music" and "Sweet Little Sixteen" as well as the only known 50s record where Chuck played session guitar and didn't sing. Hear another side of Chuck Berry, this week on Harlem.
Harlem Airs On The 50s on 5:
Monday 1/21 at 1pm ET
Tuesday 1/22 at 9pm PT – Midnight ET
Friday 1/25 at 6pm ET
Sunday 1/27 at 11am ET