Archive for November, 2009
The Last Time
This week, The Friday Night Cat Fight returns to its original format. The shows will now focus more on the Cat Fight itself and less on a "theme". There will still be long-form shows from time to time, but they will now be separate from the weekly Friday Night Cat Fights.
This week, we take a rock n' roll classic from the Rolling Stones, "The Last Time" from 1965 and trace it back to its gospel roots. Listen to the show to determine which version of the song you truly DIG THE MOST and then vote for it. Also, this week, there is a 2nd poll asking whether or not The Stones completely ripped-off The Staple Singers' gospel tune OR did they rewrite it and make it their own? You decide and please, VOICE YOUR CHOICE over "The Last Time".
Click Here To HEAR The FNCF Podcast!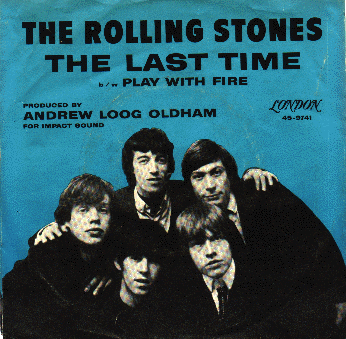 The Robins
R&B; Profile

This week, I'm dedicating the entire podcast to one of the most influential and yet underrated R&B; vocal groups of all time,

The Robins. The pinnacle of West Coast Doo Wop, The Robins were discovered by Johnny Otis, when they entered a talent contest at his Barrelhouse Night Club in Watts in 1949. They recorded for a variety of labels over the course of the next 12 years. I present to you the highlights of a long career in R&B;, including the stories behind the story on this great vocal group.



In 1960, Wanda Jackson did a great cover of the Robins 1954 classic, "Riot In Cell Block #9". Listen to the show and then decide for yourself which one you truly DIG the MOST!
Click Here To Listen to The Podcast