Archive for September 17th, 2009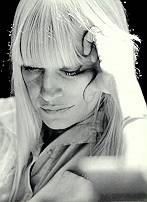 Last night, September 16th, Mary Travers of the 1960s folk revival powerhouse, Peter, Paul & Mary lost her long battle with Leukemia. She was 72 and passed away near her Connecticut home. Travers possessed one of the most distinctive female voices of the 1960s. Sometimes you couldn't tell Peter Yarrow and Paul Stookey's vocals apart, but you always heard Mary. She not only added sex appeal to the '60 folk movement (Joan Baez didn't hurt either), but her voice sweetened the three-part harmony that made her group famous.
Their interpretations of other people's songs; "Blowing In The Wind" (Dylan), "Early Morning Rain" (Lightfoot), "If I Had A Hammer" (Seger) and the #1 pop smash "Leaving On A Jet Plane" (Denver) defined folk music in the 1960s. Their original songs, such as "Stewball", "Day Is Done" and "Puff The Magic Dragon" have become folk standards. Generally praised for remaining more "true" to the folk movement than many of their contemporaries (Dylan), Peter, Paul & Mary still managed to sell millions of records for Warner Brothers. They were also not above a sonic "poke" at their peers. In the Paul Stookey original, "I Dig Rock And Roll Music", the group shows that they can sing in any style and even make fun of The Mamas & The Papas and Donovan while doing so.
Peter, Paul & Mary were also passionate civil rights activists, having participated in the 1963 March On Washington, where they sang "Blowing In The Wind" and "If I Had A Hammer".
Mary's lead vocal on the classic "500 Miles" gets me every time. I can hear the sorrow and the longing in her voice. You can tell that songs touched her very deeply and she projected that depth in her desire just to be "home" and safe.
The real topper though will always be "Leaving On A Jet Plane". John Denver wrote one amazing tune, but it was Mary Travers' lead that made that song an instant classic. I remember being introduced to that song while at summer camp in VT when I was seven years old. All the girls from the girls' side of the lake would gather around the campfire and sing "Jet Plane". Needless to say, that sound and image have remained in my mind ever since. The music of Peter, Paul & Mary is dyed in the fabric of American Popular Music and it's always sad when we loose someone special. Mary Travers was someone very special. Rest in peace, Mary. I hope you made your connection and got to where you were going.
-Matt The Cat
PS- Dig this great clip of Peter, Paul & Mary performing "Leaving On A Jet Plane" with the song's author, John Denver in 1969, the year it topped the charts.
[youtube=http://www.youtube.com/watch?v=90Ucr9fxTGc]