Archive for November 11th, 2006
Shimmy, Shout, Knock Yo'self OUT….
Jump Blues
On
Harlem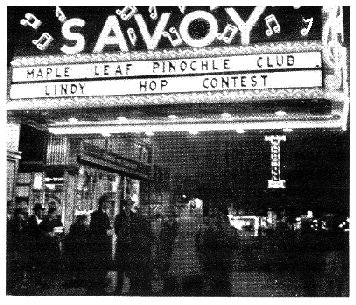 This week, it's a full hour of hand clappin' and foot stomping as HARLEM features nothing but JUMP BLUES. You'll hear jivin' instrumentals by Red Prysock and Tommy Ridgley along with glorious blues shoutin' from Big T Tyler and Rockin' Roy Brown. Prepare to Lindy Hop til you drop with Matt The Cat, this week on HARLEM.
Harlem Airs on The 50s on 5:
Monday 11/13 @ 1pm over NYC
Tusday 11/14 @ 9pm PST / Midnight EST
Friday 11/17 @ 6pm over Baltimore
Sunady 11/19 @ 11am over Philly
-MTC